Granular order status control
Create and assign custom order statuses to your orders.
Notify partners and suppliers
Send notifications to your partners and suppliers when an order status is set.
Order lookup page
Let your customers lookup their orders with a combination of their email address and order number.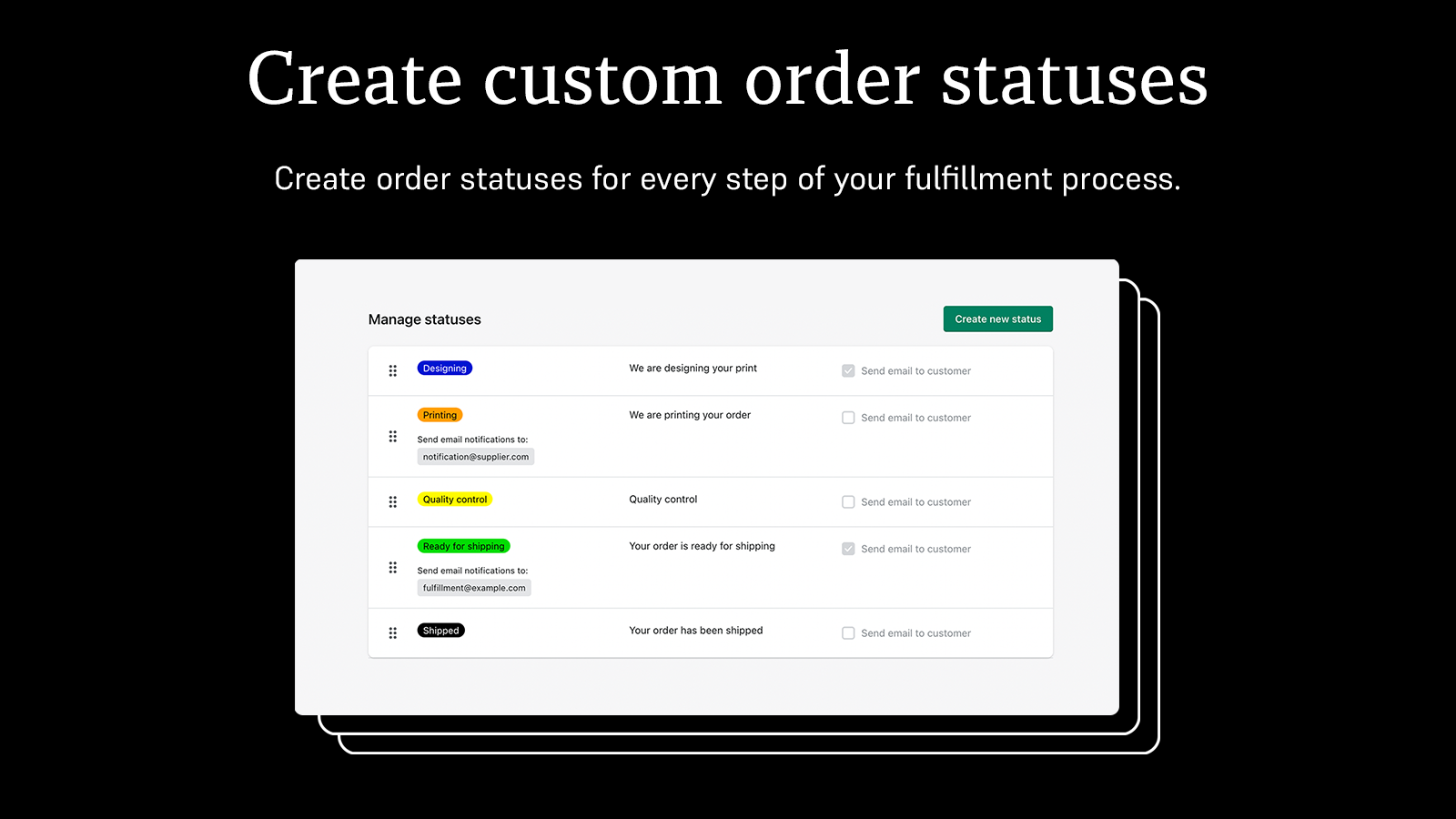 1 / 6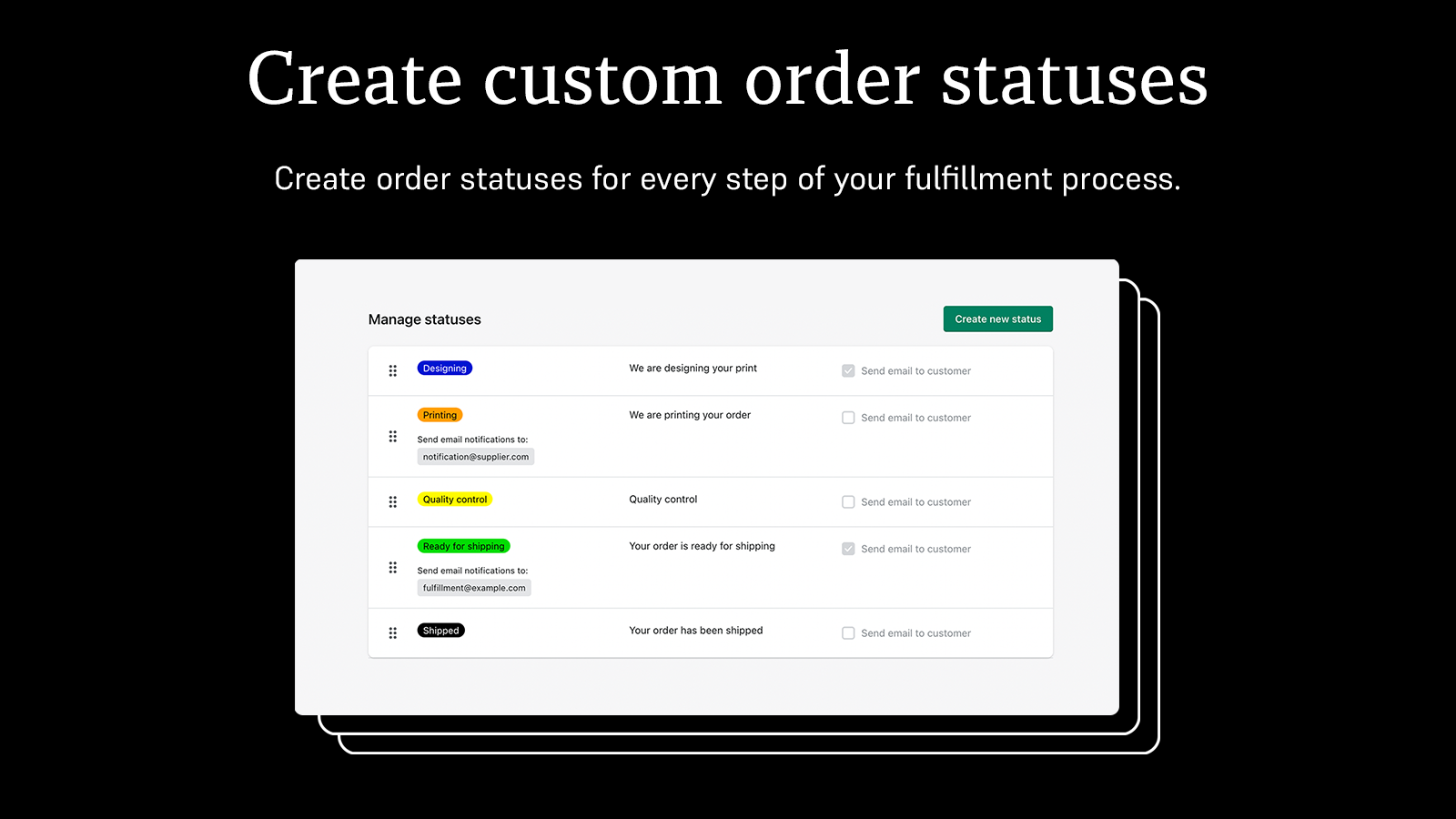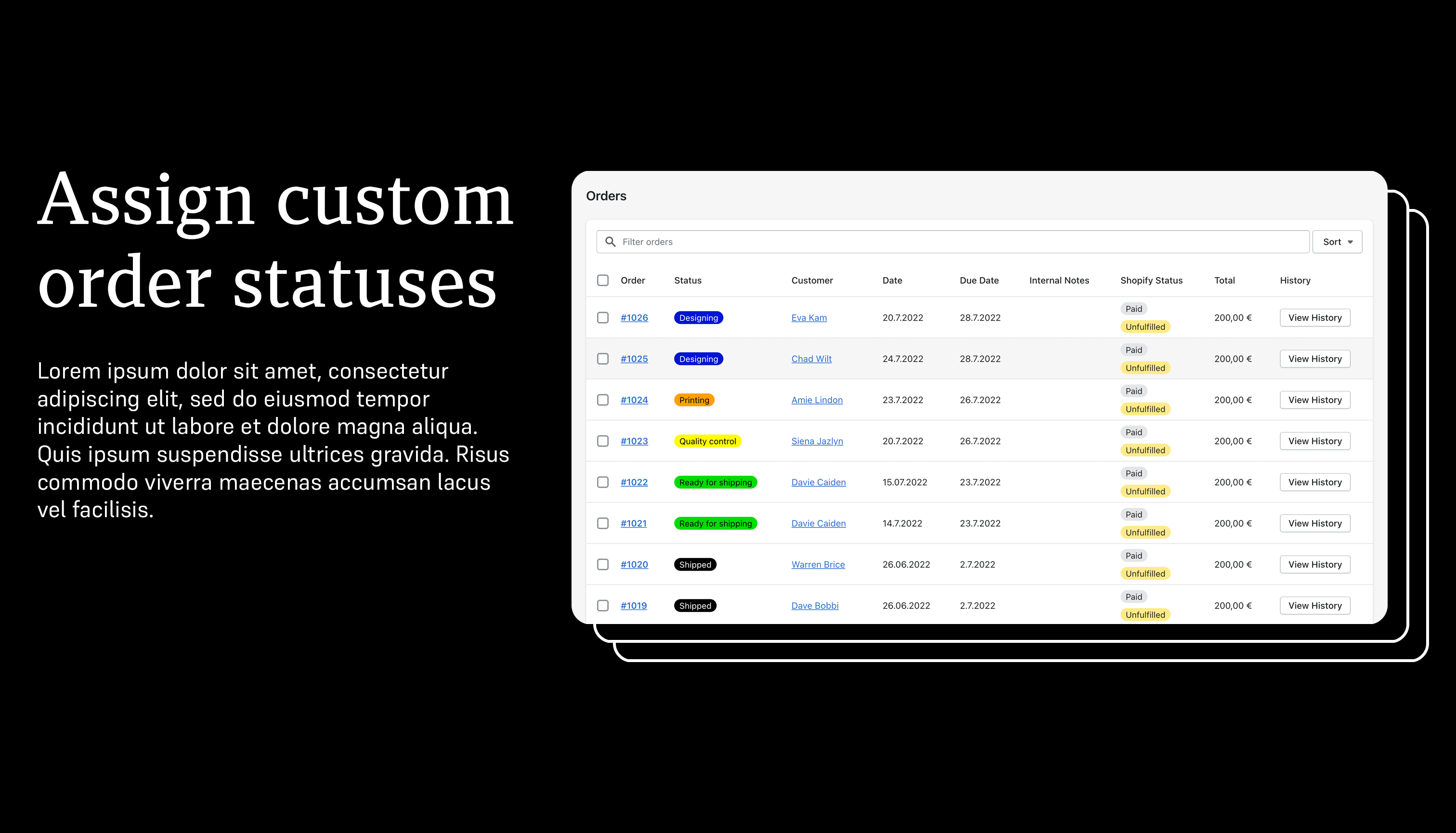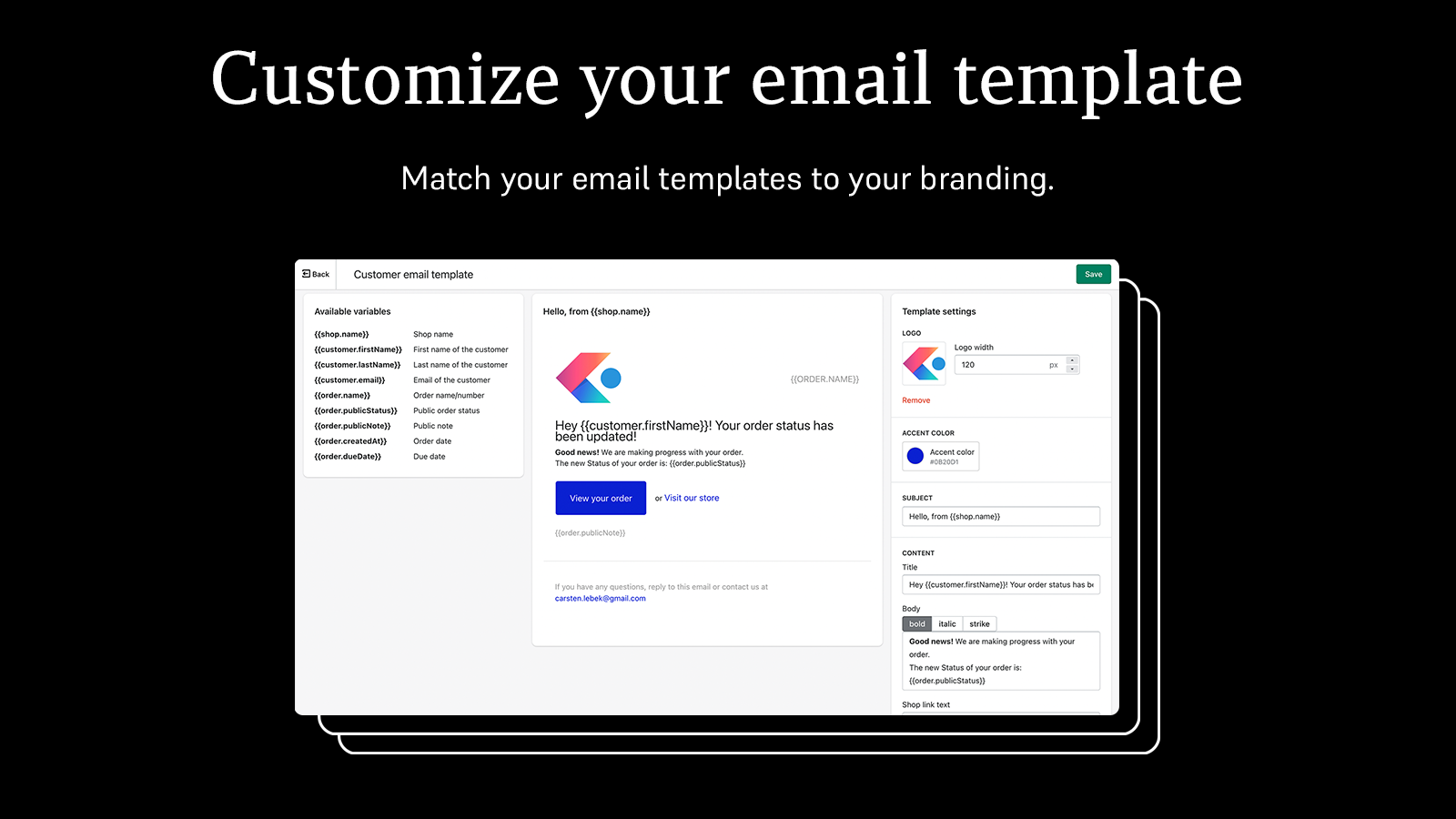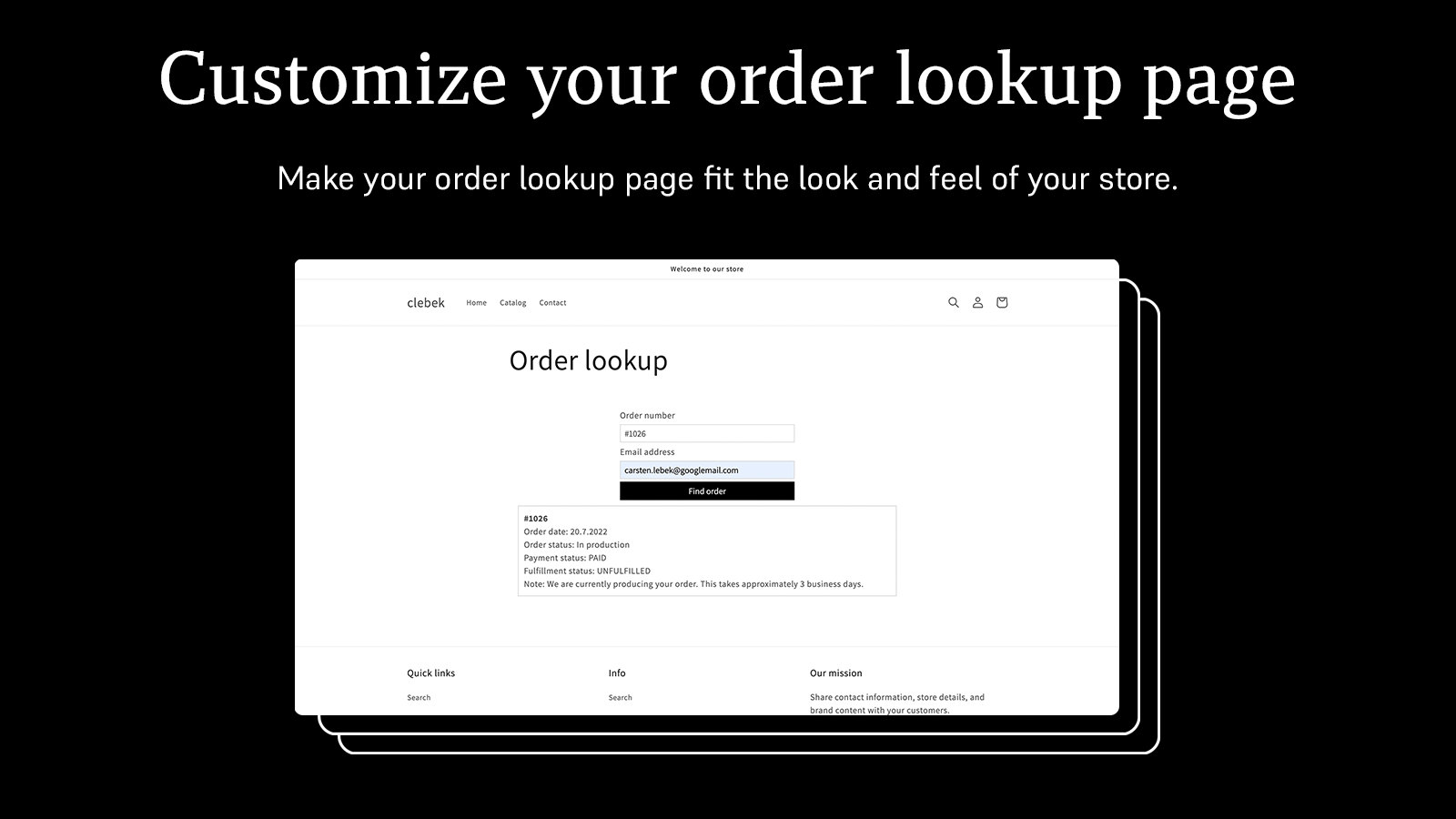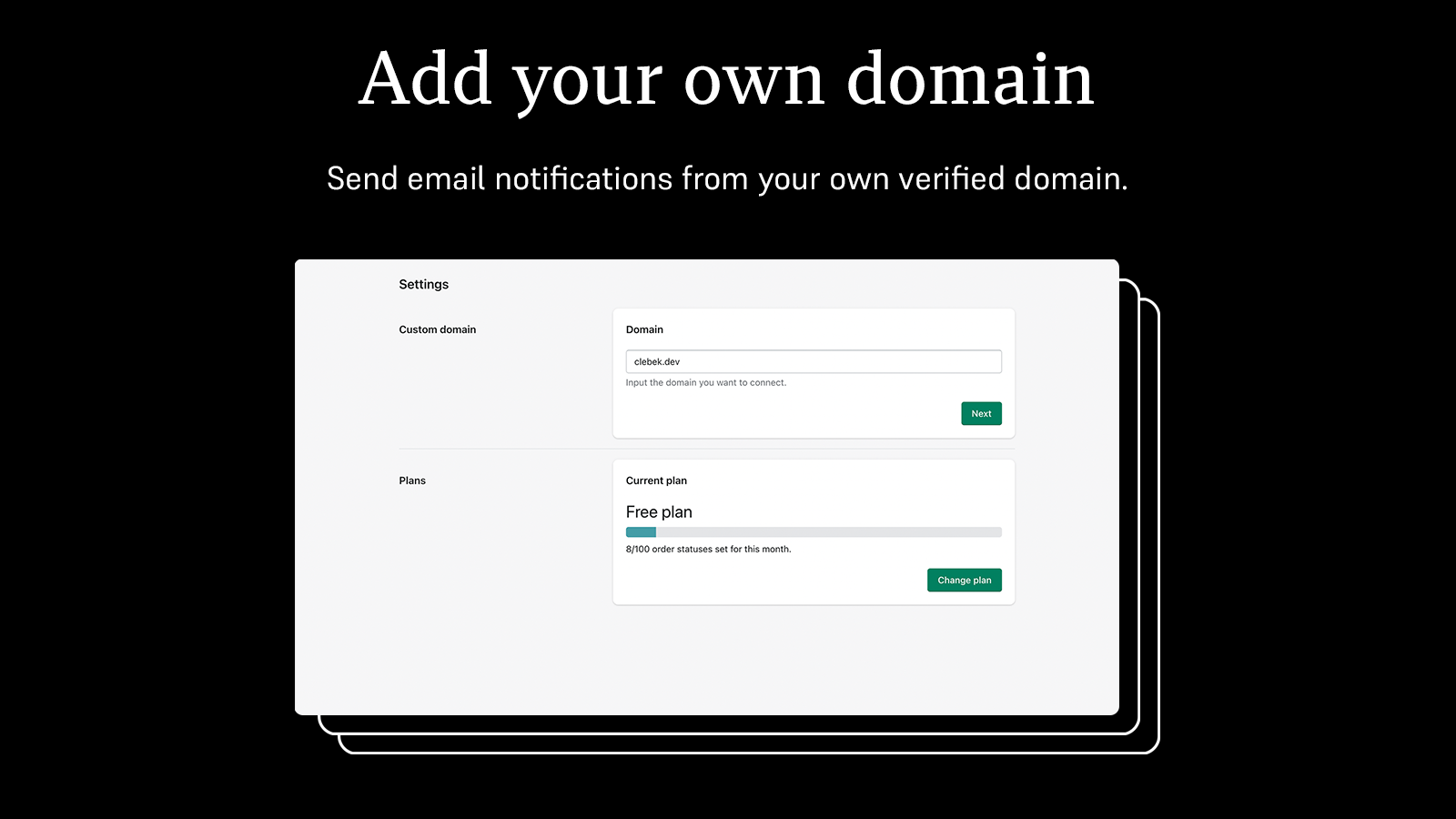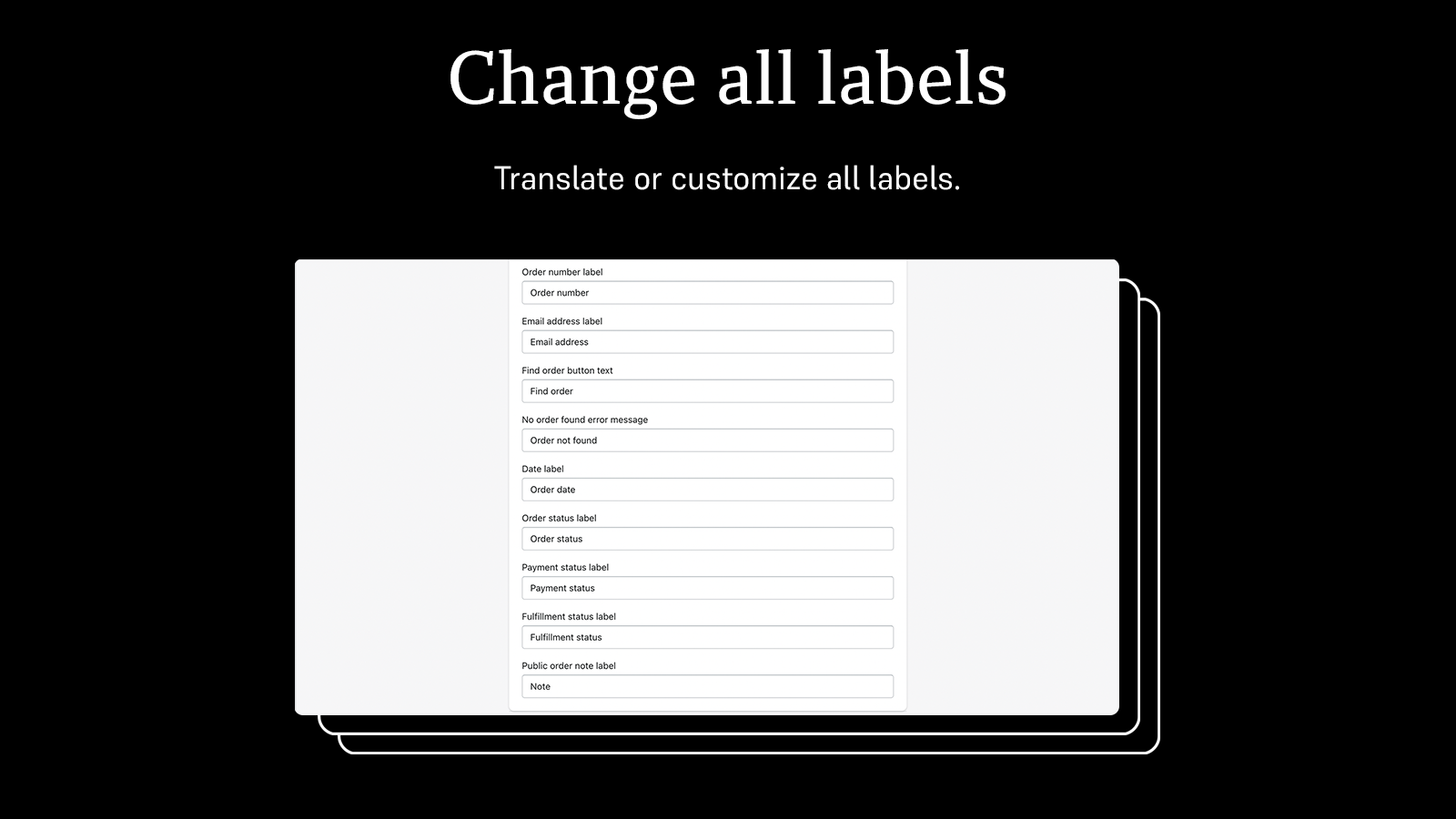 Who is this app for?
Manufactory is designed for online stores that sell products that require several steps between receiving the order and fulfilling it. It enables you to communicate the current order status to your customers in a transparent manner, reducing customer inquiries about orders.
How does the app work?
You can add as many custom order statuses as you want with the Manufactory Custom Order Status app. The customer can be notified of the change along with any other custom email address you enter when you create a status. This can be used to notify suppliers and partners.
The app also creates an Order Lookup Page that allows your customers to check on the status of their orders, even if they don't have an account in shopify. They simply enter their email address used when they made the order and the order number.
Features
Create order statuses for every step of your fulfillment
Assign order statuses to single orders or multiple orders at once
Send email notifications to your customers or any other email address (for example to suppliers and partners)
Add your own domain to send notifications from your own email address
Verify your domain, so your notifications don't end up in spam
Customize your order lookup page to match the look and feel of your online store
Customize the email templates to match your branding
Translate or change all texts on the order lookup page and email templates
Set colors for each order status
Set due dates for orders
Add internal and public notes to your orders
View the history of order statuses for each order
Manufactory is highly secure, as no customer or order data is stored outside of Shopify.
Plans